"BIRDS OF A FEATHER" 24X48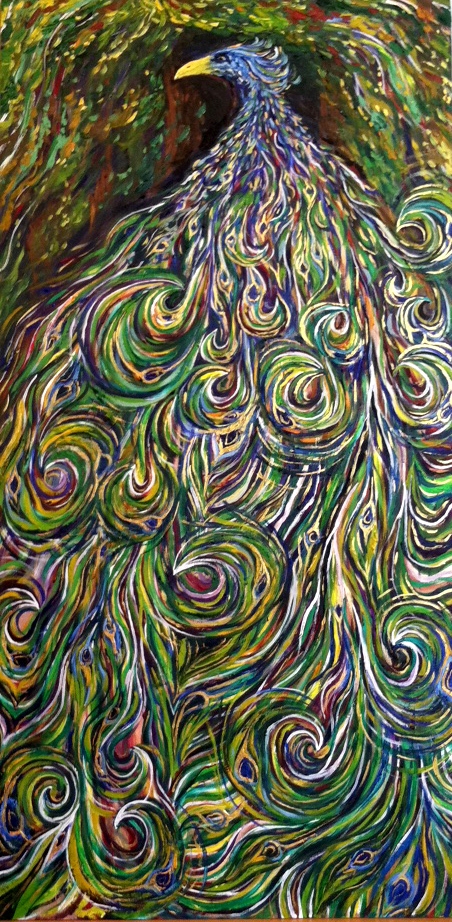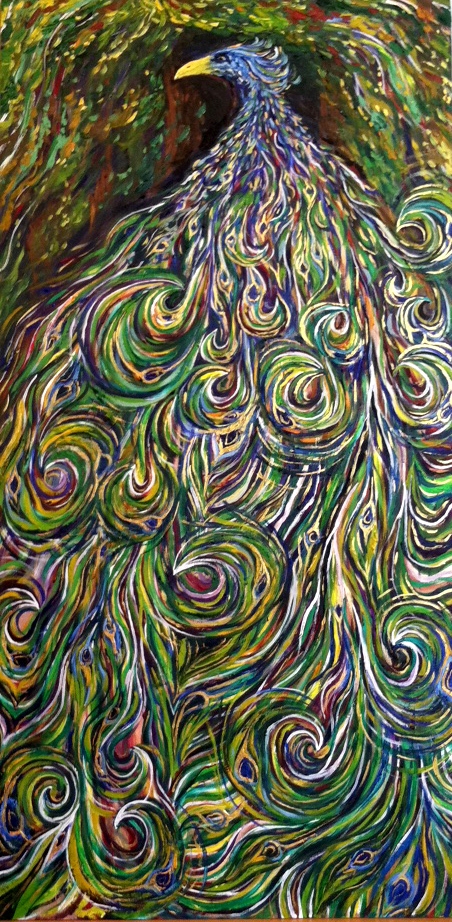 "BIRDS OF A FEATHER" 24X48
BIRDS OF A FEATHER original oil painting on wood board with artist made wooden frame. Adopt this beautiful peacock, to good home only! This peacock has lived most of his life flying through magical lands and is finally ready to settle down with his forever home. He has so many storied to tell and spills color into any room he graces. His majestic cloak is seemingly infinite as are his positive vibes.
****Wooden board is very slightly warped. It is not noticeable with a small adjustment to the frame that has been made. Want to point this out please let me know if you have any additional questions about this.****
Oil painting on wood panel with artist made cedar wood frame and hanging hardware included.
INTERNATIONAL SHIPPING please contact me for a shipping quote at emily.dwan@gmail.com.